Patterson Place
Patterson Place
 Main Conference Room– This first floor meeting room can seat up to 80 people (chairs only). The room has a gas log fireplace and a small kitchen with ice machine, refrigerator, microwave, coffee maker, and stove & oven.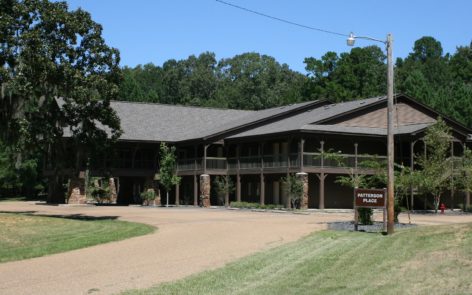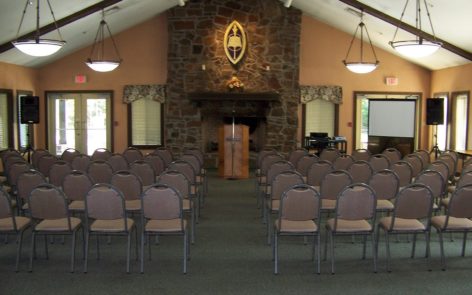 Panoramic View Porch– This glassed-in conference room located on the second level is available for meetings. There is also a kitchenette with a snack area, and refrigerator conveniently located on the second level.
  
 
  Lobbies– There are lobby areas on both floors where small groups can meet or guests can simply sit and relax.
Activity Building
Activity Building
Main meeting room can seat 325 people(chairs only) or 150 people(tables & Chairs). It has a stage area and a sound system.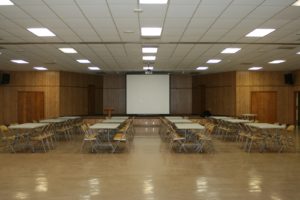 8 Classrooms– These rooms can be divided for smaller groups or opened for larger groups.
Kitchenette– The kitchenette contains a refrigerator, a microwave, and an ice machine.
Auditorium
Auditorium
Can seat up to 200 people(chairs only) or up to 90 people(tables & chairs). It has a stage area and a sound system.
Also has a small class room off the left side of stage for meeting, prayer room, or prep room before going onto stage.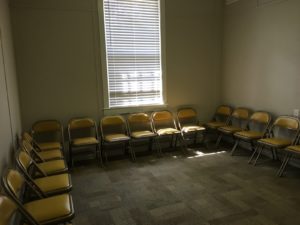 Lobby– The lobby is located in front of the Auditorium. It can be used for meetings, for a central location to distribute materials, registration or simply a place to sit & talk.